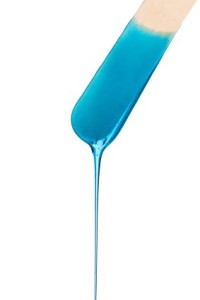 THE HARDEST PART OF WAXING IS LETTING THE HAIR GROW OUT.
PLEASE DO NOT SHAVE OR TRIM AT LEAST 3-4 WEEKS PRIOR TO A WAXING SERVICE. HAIR MUST BE AT LEAST 1/4 INCH LONG. IF YOUR HAIR IS TOO SHORT YOUR WAXING SERVICE WILL NOT MEET IT'S FULL POTENTIAL.
NO SUN EXPOSURE 24 HOURS BEFORE
AND AFTER WAXING
AVOID HEAT (STEAM SHOWERS AND SAUNAS),
AND EXERCISE DIRECTLY AFTER WAXING.
EXFOLIATION IS THE BEST WAY TO HELP PREVENT
AND TREAT INGROWN HAIR.
IDEALLY, WAXING SHOULD BE DONE EVERY 3 WEEKS.
NO SHAVING OR USING OTHER HAIR REMOVAL
PRODUCTS BETWEEN WAXINGS.
THROUGH THE CONSTANT MAINTENANCE OF WAXING, YOUR HAIR WILL START TO GROW BACK THINNER AND FINER.